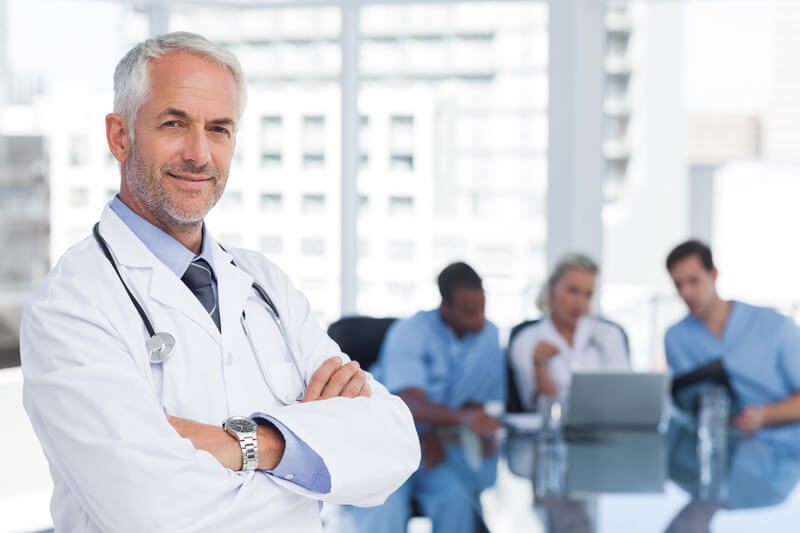 What is Oakstone?
For over 45 years, Oakstone has provided CME content spanning over 30 specialties that includes evidence-based content and case-based reviews developed by renowned clinicians from respected institutions such as Harvard Medical School and the Cleveland Clinic.
Their goal is to help healthcare professionals gain an in-depth understanding of key topics within their specialty. With relevant and meaningful content in multiple specialties, Oakstone's CME activities enhance competence and performance to improve patient care and quality of care.
How do you earn CME credits with Oakstone?
Oakstone's activities are made up of various mediums, including video-recorded medical conferences and audio-narrated journal articles with commentary and summary. Simply finish and review the activity then complete the activity evaluation and score 70-75%, depending on the specialty.
Once you complete the post-test, you'll receive immediate feedback on your score. To obtain the credit, the quiz must be successfully completed before the expiration date for your activity.
What topics does Oakstone cover?
Oakstone makes it simple to learn and earn CME credits with topic-specific courses including the latest research and treatment advancements across 30+ medical and dental specialties.
Allergy & Immunology CME
Anesthesiology CME
Cardiology CME
Critical Care CME
Dental CDE/CME
Dermatology CME
Emergency Medicine CME 
Endocrinology CME 
Family Medicine CME 
Gastroenterology CME 
General Surgery CME 
Geriatrics & Palliative Care CME 
Hematology CME 
Hospital Medicine CME 
Infectious Diseases CME 
Internal Medicine CME 
Nephrology CME 
Neurology CME 
Neurosurgery CME 
Oncology-Cancer CME 
Ophthalmology CME 
Oral & Maxillofacial Surgery CME 
Orthopaedic Surgery CME 
Otolaryngology CME 
Pain Medicine CME 
Pathology CME 
Pediatrics CME 
Physical Medicine CME 
Psychiatry CME 
Pulmonary CME 
Radiation Oncology CME 
Radiology CME 
Rheumatology CME 
Urology CME 
Vascular Surgery CME 
Benefits of Oakstone CME 
Designed for the Busy Clinician 
Simple, easy, and convenient CME that can be accessed on any device so you can learn on your own terms. 
Easy to Earn CME 
After watching or listening to the CME activity, simply pass the quiz and post-test evaluation and submit it to earn your CME credits. 
Developed by Renowned Clinicians 
Oakstone CME content is developed by renowned clinicians from the most respected medical institutions, societies, and medical leaders in the world such as Harvard Medical School, UCSF, and the Cleveland Clinic. 
Unbiased & Evidence-Based Content 
Free of commercial influence, Oakstone CME features the latest clinical insights and research designed to help clinicians enhance their patient care and deliver better outcomes. 
Available in Multiple Formats 
Oakstone CME is available in video, audio, and print formats so you can choose which best suits your method of learning. 
CME Pass Guarantee 
Having been in business for over 45 years and working with the best the medical industry has to offer, Oakstone is confident in the quality of the CME materials they provide. If you use their board review products to prepare for your boards and do not pass the exam, you will receive a full credit toward a future purchase. 
Bonus Gift Card with Subscriptions 
Oakstone's CMEinfo Insider and Practical Reviews subscriptions both come with bonus Amazon gift card incentives, their amounts varying on which one you purchase. 
Oakstone CME Product Offerings 
Oakstone offers a wide range of products varying from board prep to topical material to two different annual CME subscriptions. No matter which product you choose, you'll be sure to have an enriching experience that will further your knowledge as a practicing clinician. 
CMEinfo 
CMEinfo courses are available in more than 30 specialties and subspecialties, being made up of board reviews, recorded medical conferences, topical programs, and more via online video. This is a great choice if you need a topic-specific course.
Practical Reviews 
If you're a busy clinician that needs a flexible schedule to earn CME via the most up-to-date and relevant medical insights, then Practical Reviews is the perfect subscription for you. 
Available in 1-year or 2-year subscriptions, every month over 200 clinicians scour nearly 500 journals to select the best information for you to learn. They summarize the most relevant articles and trends for over 20 specialties.  
All you need to do is spend 15 minutes reading the article, listen to an audio commentary, take a quiz, and earn CME credit. 
On top of that, they offer two ways of saving some money. You can either choose an Amazon gift card or save a certain percentage on your purchase – whichever suits you best. 
CMEinfo Insider 
Oakstone wants to help medical professionals save time and money without sacrificing the quality of their CME programs. With a CMEinfo Insider subscription, you can do just that by staying current on new and relevant medical content and unlimited CME credit-earning potential. 
This is also the perfect subscription for physicians who are certified in multiple boards or for physician assistants working in more than one specialty, as you'll have access to content from other fields of medicine in addition to your primary specialty. 
You also earn a bonus Amazon gift card with your subscription, available in the following bundles: 
1 Year + $1000 Amazon.com Gift Card: $1,999
2 Years + $1500 Amazon.com Gift Card: $2,999
3 Years + $3200 Amazon.com Gift Card: $5,449
They also offer CMEinfo Insider with a discount option instead of a gift card:
1 Year: $1,999 $999
2 Year: $2,999 $1,499
3 Year: $5,449 $2,249
Audio Companions 
Earn CME credits on the go with Oakstone's line of audio companions available for MKSAP, SESAP, and GRS programs.  
Featuring hours of engaging audio interviews, experienced clinicians, department chairs, and program directors from top medical institutions share patient stories, insightful views on new treatments, and much more.