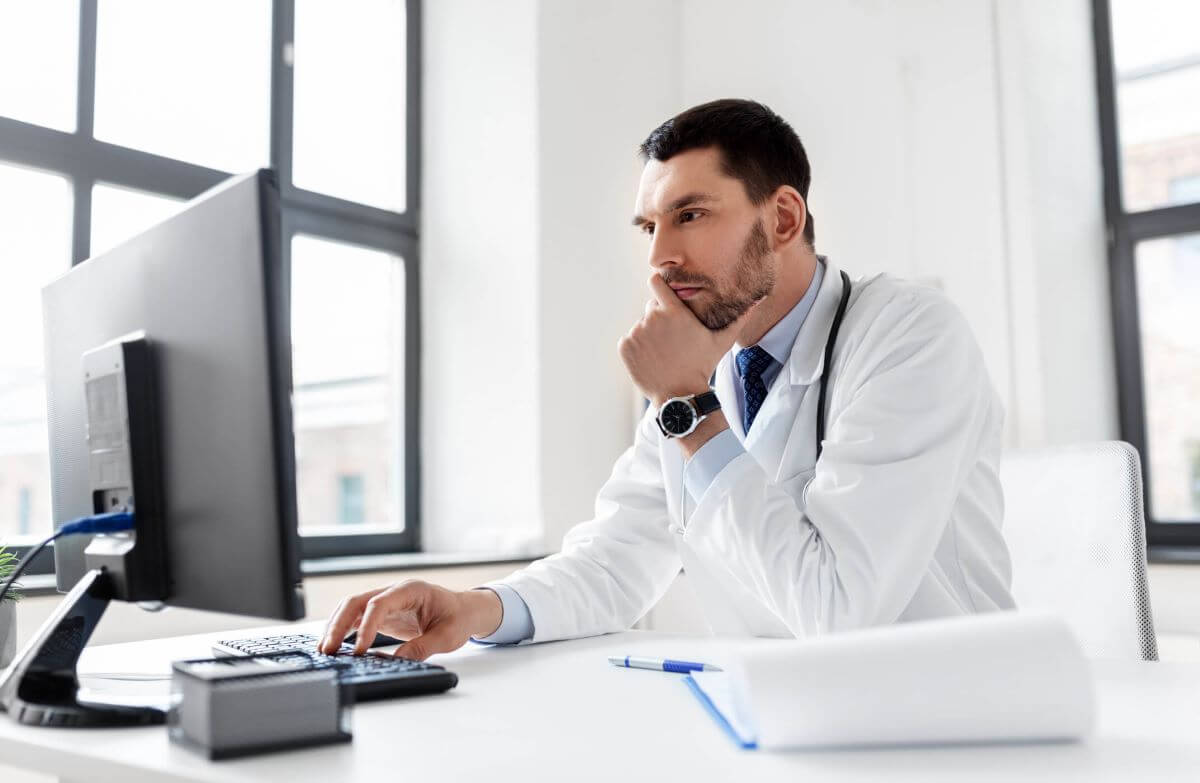 The Powerhouse of Continuing Medical Education: Exploring the Best CME Platforms
There are so many different providers and methods to earn CME, finding the activity that best fits your needs can be stressful and time-consuming. It is important for clinicians to choose the right CME activity or offer that will maximize their CME allowance and help meet their educational and career requirements.  
Below we have highlighted the best CME platforms, including BoardVitals, AudioDigest, GIBLIB, Oakstone, Master Clinicians, and StatPearls.
BoardVitals is a comprehensive CME platform known for its extensive question banks designed to help clinicians with earning CME, maintenance of certification (MOC) assessments, and lifelong learning. With BoardVitals, users can access thousands of high-quality board-style questions, detailed explanations, and performance analytics to assess their knowledge and identify areas for improvement. The platform covers a wide range of medical specialties, making it an invaluable resource for physicians aiming to excel in their respective fields and earn CME quickly & easily.
BoardVitals offers CME courses in over 30 specialties that can be completed to earn CME credits. The specialties are:
Oakstone has long been a trusted name in the world of CME. This platform offers a vast library of comprehensive educational resources, including recorded lectures, journal summaries, and board review courses. With content developed by top experts in various medical fields, Oakstone provides high-quality CME materials that cater to the diverse needs of healthcare professionals. Their adaptive learning technology ensures personalized educational experiences, enabling users to focus on their specific areas of interest or knowledge gaps.
Some of their most popular products include:
Save 50% on a 3-year subscription!
Comprehensive one-stop online resource for all stages of your medical career
24/7 access to the entire Insider library of board reviews, clinical updates, and journal article summaries from your computer, tablet or mobile device
Earn all the AMA PRA Category 1 Credits™ you need
Over 18,000 journal article summaries with audio companions
Over 1,230 board review and clinical update activities offered in video format
New, cutting-edge topics added every month at no additional charge
Online quizzes and instant pass/fail notification
Unbiased and evidence-based content with no external advertising
Pass board certification and maintenance of certification exams — guaranteed!
Practical Reviews offers journal summaries from leading medical journals. This activity makes earning CME credits quick and easy and helps physicians stay up to date on the latest advances and news in their specialty.
Practical Reviews is offered in over 20 specialties and can be accessed via online video, online audio, audio cd, or the convenient Practical Reviews mobile app.
The MKSAP® 19 Audio Companion sheds light on the latest diagnostic approaches, management strategies, and treatment guidelines. In this comprehensive audio CME program, you'll join host Donald L. Deye, MD, FACP, as he leads lively discussions with esteemed colleagues in 11 internal medicine subspecialties. Listen as experienced clinicians from some of the world's finest medical institutions share patient stories, insightful views of recent clinical advances, and more.
Master Clinicians offers a unique CME experience by providing expert-led video lectures and case discussions. The platform emphasizes practical knowledge and clinical decision-making, enabling healthcare professionals to enhance their diagnostic and management skills. Master Clinicians covers a wide range of medical subspecialties, ensuring that physicians and other healthcare practitioners can find valuable educational content tailored to their practice.
Here are some of their most popular CME products:
With this membership, you get access to the entire Master Clinicians CME course library, including all new and upcoming content! Get access to countless courses and 100+ CME credits.
With this membership, you get access to 100+ CME credits including: Our Course Library, New CME Podcasts, New Courses in Urgent Care, Primary Care, Emergency Medicine, Orthopedics and much more!
The Family Medicine Essentials Bundle has you covered with all the basics you need to treat the most diagnosed conditions affecting today's patients. Learn about Asthma, COPD, Diabetes, and common causes of heart disease including Angina and Hypertension.
StatPearls is a comprehensive CME platform that combines educational resources with a collaborative learning community. The platform offers a vast library of peer-reviewed articles, practice questions, and interactive materials covering a broad spectrum of medical topics. With StatPearls, healthcare professionals can engage in discussions, contribute their expertise, and collaborate with peers, fostering a culture of continuous learning and professional growth.
Here are some of the most popular StatPearls CME products:
Conclusion 
Clinicians have different needs when selecting a CME activity that will help them meet their CME requirements. There is an increasing number of CME activities and CME providers in the market so it is important for a clinician to do their due diligence and select a CME activity that most closely fills their needs whether it be convenience, maximizing their CME allowance, etc. 
In addition to our list of top CME activities for 2023, be sure to navigate CMEList.com for all the top options available.