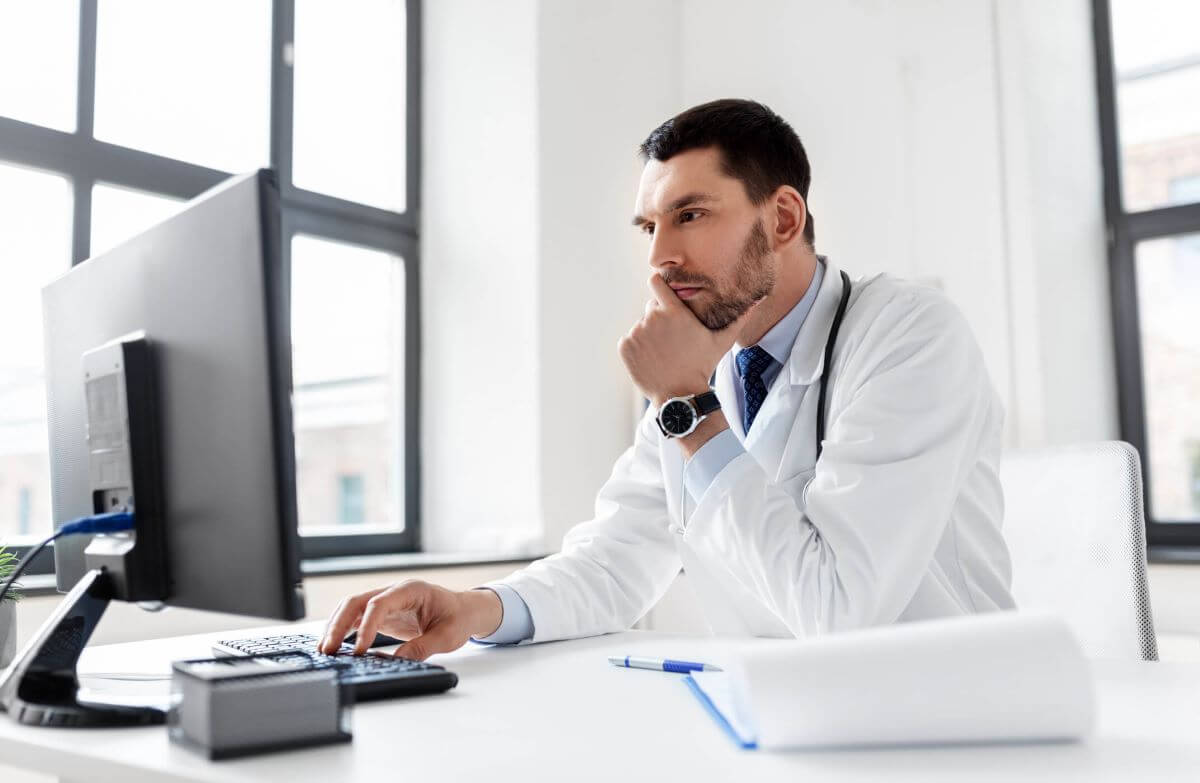 The Best CME in 2023
There are so many different providers and methods to earn CME, finding the activity that best fits your needs can be stressful and time-consuming. It is important for clinicians to choose the right CME activity or offer that will maximize their CME allowance and help meet their educational and career requirements.  
Below we have highlighted the best CME activity in different categories including free CME, CME gift card bundle, CME conference, video CME, and the best CME as an everyday medical tool. 
Best Free CME 
Sometimes you just need a few more CME credits to meet your CME requirements and it's not worth spending money on a huge package that offers many credits. Luckily, there are free CME activities available on the internet but finding the right one can be tricky.  
Our choice for the best free CME is from the provider Pri-Med CME. With Pri-Med Online, you can easily earn credits with over 600 free CME/CE courses in 35 primary care topics. Their CME activities come in the form of video lectures and podcasts. 
The steps to earning their CME are very straightforward. After completing the activity, answer a short quiz and get a majority of the answers correct. After that is complete, you will be able to claim your CME credits. 
Best In-Person CME Conference
With COVID-19 vaccinations being made available to the public and many federal and state restrictions being lifted, many clinicians are excited to finally travel to conferences again and network with like-minded peers. It's only right that for a clinician's first in-person conference for over a year, it should be as exciting and refreshing as possible to really make the most of traveling and enjoying the conference. 
Our choice for the best in-person conference is from the provider Wilderness Medicine. They offer a series of wilderness and travel CME conferences all focused on fun and exciting activities that also teach you about various medical practice and injuries – the perfect CME activity after not attending conferences for a year. 
One of their most popular conferences is Fiji Multi-Sports and Scuba Adventure. It offers scuba and snorkeling, sea kayaking, hiking, paddle boarding, surfing, or rafting at the Fiji Island Paradise of Beqa, where you can hop between the various islands and relax at beaches. Clinicians can earn up to 15 AMA PRA Category 1 CME Credits™ by attending the sessions at this conference. 
Check out all 2021 CME Conferences for more options. 
Best Video CME 
Video CME is one of the easiest and effective ways for a clinician to earn CME. These medical education videos take complex medical topics and make them easy to understand via images, narration, and graphics. An additional benefit is that video CME is available on multiple devices like your laptop or smartphone makes it as convenient as possible to earn CME on your schedule. 
Our choice for the best video CME is from Meetings-by-Mail. They are a trusted provider of online CME programs that cover a wide range of specialties but with a strong emphasis on Radiology and Imaging. Their activities can be streamed online or watched on DVD and will keep physicians, technologists, nurses and other healthcare professionals around the world up-to-date with the latest developments in their field. 
Earning CME with Meetings-by-Mail is easy - Simply watch the live event via online streaming or DVD and fill out the proper paperwork to earn CME credits and receive your certificate proving you earned AMA PRA Category 1 Credits™. 
For more information, check out our Meetings by Mail product review.  
Best Audio CME 
Time pressed physicians often look to multi-task when earning their CME credits to fit in other tasks part of their daily routine. Squeezing in time to earn CME, even if that includes watching a video lecture, can be quite difficult. If you're a clinician that experiences this, then it sounds like your best bet to earn CME is through audio CME. By listening to lectures on specific medical topics while on your commute, cooking, or cleaning the house, you'll earn AMA PRA Category 1 Credits™ without sacrificing too much time. 
Our choice for the best audio CME option is Practical Reviews from Oakstone. Practical Reviews is offered in 23 different specialties and gives physicians access to expert reviews of the most relevant medical articles from leading medical journals. These condensed summaries help save physicians the time of having to sift through often dense articles. The expert reviews summarize the key points from the medical journals so physicians are easily and quickly able to come out with the key takeaways and start applying it to their daily practice 
Practical Reviews also makes learning and earning CME credits with their mobile app. The mobile app is very well organized and allows you to easily find the articles most pertinent to you. The app also allows you to access audio versions of the various expert reviews, making it easy to consume the content wherever you are. 
Best CME as an Everyday Medical Tool 
The ability to implement a medical tool into your medical practice while simultaneously earning CME is a huge plus. There are many different tools like this available online but our choice for the best everyday medical tool that also earns you CME is the award-winning diagnostic clinical decision support system from VisualDx.  
VisualDx is designed to enhance diagnostic accuracy, aid therapeutic decisions, and improve patient safety through medical imagery. They partner with medical professionals to attain the most accurate medical imagery that can be utilized for diagnosis and education. It's the perfect tool to use for telemedicine as users can match what patients show them on a webcam with symptoms through various images in the app. 
DermExpert™ is VisualDx's add-on artificial intelligence feature where you can take a photo of the affected area of skin and have it analyzed and diagnosed in just a few steps. This feature is available as an additional purchase. 
Earning CME credits with VisualDx couldn't be easier. Just use the tool as it's intended – search diagnoses or build a differential to help diagnose your patient through matching images. With every search made, you'll earn 0.5 AMA PRA Category 1 Credits™. When it's time to claim your credits, you can view and print a CME certificate directly from the app. 
For more information, check out our VisualDx product review.
Conclusion 
Clinicians have different needs when selecting a CME activity that will help them meet their CME requirements. There is an increasing number of CME activities and CME providers in the market so it is important for a clinician to do their due diligence and select a CME activity that most closely fills their needs whether it be convenience, maximizing their CME allowance, etc. 
In addition to our list of top CME activities for 2021, be sure to navigate CMEList.com for all the top options available.