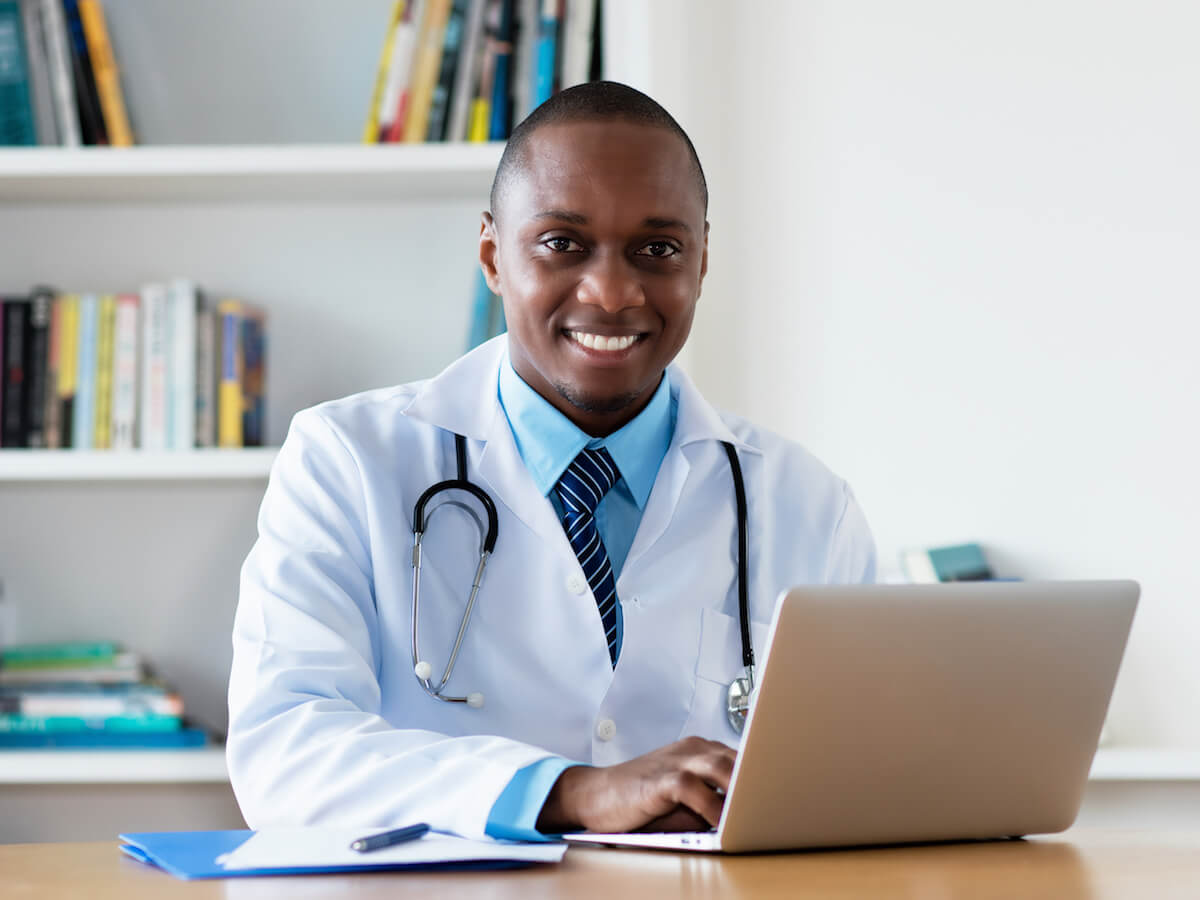 What is CME?
CME stands for Continuing Medical Education and is described by the Accreditation Council for Continuing Medical Education (ACCME) as "educational activities which serve to maintain, develop, or increase the knowledge increase the knowledge, skills, and professional performance and relationships that a physician uses to provide services for patients, the public, or the profession." Educational activities are typically referred to as CME activities if they have been accredited by ACCME. Accreditation is important because courses must be accredited for them to count towards meeting a medical professional's state and medical board continuing education requirements.
What is the purpose of Continuing Medical Education?
The purpose of CME activities is to ensure that physicians are constantly staying up to date with the latest advancements in their specialty or field to improve overall patient outcomes and satisfaction. With medicine constantly evolving, it is critical that healthcare practitioners stay current so they can deliver the best patient care possible.
In addition to developing skills and improving patient care, CME is necessary for maintaining most state licenses and board certifications. If you do not complete your state's CME requirements, you will no longer be authorized to practice medicine in your state.
Maintaining these certifications are important and beneficial for a plethora of personal reasons. Completing CME activities and maintaining your board certification increases one's reputation amongst insurers, regulators, hospitals, physicians, and patients. Maintaining your license indicates that you are dedicated to developing your clinical knowledge and improving your overall performance as a healthcare practitioner.
Being certified and having this increased reputation can often lead to incentive programs and acceptance into professional organizations, which offer the opportunity to advance your career, earn increased payments, get higher reimbursement rates, and have lower malpractice premiums.
How many CME credits do you have to earn?
Each individual state licensing board has their own CME requirements that physicians must meet to be able to continue practicing medicine in their state. These requirements can vary from no CME requirements to having to earn 25 AMA PRA Category 1 CreditsTM every year. The interval between earning CME credits can also vary. The Kansas Board of Healing Arts, for example, requires physicians to earn 50 CME (20 which must be AMA PRA Category 1 CreditsTM every year, while the Idaho State Board of Medicine requires 40 AMA PRA Category 1 CreditsTM every two years. Check out our state CME requirements guide to find out exactly how many CME credits you have to earn each year to maintain your state medical license.
In addition to CME requirements varying by state, each medical board part of the American Medical Association also has their own set of CME requirements. For example, physicians certified by the American Board of Internal Medicine will have to earn a different number of CME credits compared to psychiatrists certified by the American Board of Psychiatry and Neurology in order to maintain their board certification.
Finally, your CME requirements will also vary depending on whether you are an MD or DO. While most states will have the same requirements for both designations, some states will vary in terms of a simple number of CME credits and a very specific combination of activities and different types of CME credits depending on which category you fall under.
While most boards and states do have different requirements for physicians, a common thread amongst them is that most require you to earn a specific amount of AMA PRA Category 1 CreditsTM. These credits certify that a physician has met these requirements:
Has participated in an educational activity
Completed all requirements for such an activity
Is expected to "serve to maintain, develop, or increase the knowledge, skills, and professional performance and relationships that a physician uses to provide services for patients, the public or the profession"
You can check out the BoardVitals CME Coach to find exactly the number of CME credits you need to earn to maintain your board certification.
What are the different types of CME activities available to earn CME credits?
According to ACCME, there are close to 1,900 different accredited providers that provide more than 148,000 CME activities every year. These activities come in various forms, including:
Enduring Materials (Online CME courses, webinars, question banks, DVDs, CD-Roms, journals)
Live CME Activities (Courses and Conferences)
Online CME courses
Regularly Scheduled Series (Grand rounds, tumor boards, mortality conferences, etc)
Test Item Writing
Journals
Internet Searching and Learning
Enduring Materials
The most popular amongst popular option for earning CME credits amongst physicians is via enduring materials. ACCME describes enduring materials as "a printed, recorded, or computer-presented activity that may be used over time at various locations and which, in itself, constitutes a planned activity. In an enduring material, the provider creates the content."
The most popular type of enduring material is internet enduring materials, which are enduring materials that are delivered online. According to the 2018 MMS Annual CME Physicians Preferences Survey, 47% of physicians prefer to earn their CME credits via online activities. Internet enduring materials or online CME activities are popular for many reasons including high convenience, lower costs, promotional benefits such as free CME gift cards or electronic devices, lack of travel required, and many offer MOC points needed for board certification.
Live CME
Live CME activities are one of the most popular options amongst physicians looking to earn CME credits. According to the 2018 MMS Annual CME Physicians Preferences Survey, 30% of physicians prefer to earn their CME credits by attending a live CME event in their region or a destination/resort setting.
Live CME activities are often live conferences, courses, workshops, seminars, etc. that physicians attend to earn their CME credits. These activities have a very specific date, time, and location and can last up to several days. These live events are designed to comprehensively cover the various important topics within a specific specialty so that physicians can hone their knowledge and skills around specific areas that will lead to better performance. Usually, these live events, especially conferences, will feature renowned speakers within a specialty and have both broad lectures and more personalized sessions/workshops that cover the finer details around a specific topic.
In addition, to providing great content, a reason many physicians select live CME events is that because they are often held in popular vacation destinations such as Las Vegas, Hawaii, and Chicago. This allows physicians to use their CME allowance to go on a vacation while earning CME credits.
If you are interested in attending a live CME event, check out our guide to CME conferences. Also, check out the events provided by Osler and Hospital Procedure Consultants, two of the top providers of accredited live CME activities.
Regularly Scheduled Series
Regularly Scheduled Series (RSS) are courses that feature multiple sessions and occur on an ongoing basis. These activities can occur weekly, monthly, quarterly, etc. Examples of this include grand rounds, tumor boards, and morbidity and mortality conferences.
How to select the right CME activity?
There are many factors that go into selecting a CME activity that will help you meet your CME requirements including topics, number of credits offered, online convenience, and more. In the chart below you can see the most important factors for physicians when selecting a CME course.
Topics/Speakers
Topics are the most important factor in selecting a CME course for many reasons. One of the reasons is that most states and board require you to earn credits in activities that cover your primary field of practice. ACCME states, "When physicians participate in continuing education activities that are not directly related to their professional work, these do not fall within the ACCME definition of CME content." If you earn credits on an unrelated topic, they will likely not cover your CME requirements.
Another reason topics are important is because continuing medical education is meant to bridge the knowledge gap around any topics that you are particularly weak in or could use more knowledge of. Given that CME courses can be broad in the number of topics they cover, you want to make sure it focuses on topics that you are weaker in. By addressing your weaknesses, you will become a better physician and ultimately deliver better results for your patients.
AMA PRA Category 1 CreditsTM
As previously mentioned, AMA PRA Category 1 CreditsTM is the most common type of CME credit to meet both state and specialty board requirements. Physicians should look for courses that offer enough credits to completely meet their specific requirements so they don't have to participate in additional activities. Physicians often turn to online CME courses because many offer enough AMA PRA Category 1 CreditsTM to complete their annual CME credits. An example of this is the BoardVitals CME board review courses, which offer up to 100 AMA PRA Category 1 CreditsTM depending on the specialty.
Online Convenience
Due to the hectic schedule of most physicians, online convenience is a major factor when selecting a CME activity. Most physicians want an online CME course that can be accessed via a computer, tablet, or smartphone. Having these multiple options gives them the convenience of earning CME credits from their office, practice, home, or even on the go.
Online convenience is the main reason why physicians typically tend to prefer online CME activities or live activities. Many physicians do not have the time to travel to an out of state location to complete their CME requirements. As a result, they would rather be able to complete their CME credits at their own pace and schedule via an online activity.
One of the most convenient online CME activities is Oakstone's Practical Reviews, which offers journal summaries in over 20 specialties that can be accessed via online video and audio, audio CDs, and the user-friendly Practical Reviews mobile app.
Free CME
Maybe you only have a few credits left to meet your requirements and just want to do a free activity or two to finish it. There are plenty of options out there to quickly and easily earn free CME. Our recommended option would be CME activities from Scientia, a trusted provider that offers courses that come in a variety of formats such as monographs and video across a large number of specialties.